How to choose a wig in an online store?
It is very convenient and time-saving to purchase male hair units through the online wig store. Therefore, we suggest that you study the recommendations for choosing a wig through the online store. So that later the purchase does not bring disappointment.
How to choose natural male hair units?
Decide on the color, length and structure of the hair. The most important thing is to choose a wig base. The comfortable wearing of the wig depends only on it.
Carefully study the assortment presented on the website. And go for lightweight options that let your skin breathe. We do not recommend choosing wigs with a synthetic fabric trim. They create discomfort and are not suitable for long-term daily wear. 
How to choose a synthetic hair wig?
It is important to choose not only the base, but also the material from which the hair comes from. Companies make male hair units from acrylic, nylon, or kanekalon.
If you are purchasing a wig for long-term wear, then choose a kanekalon wig. This material practically does not differ in the structure of natural hair, which will allow you to achieve a natural hairstyle. Kanekalon is lightweight, easy to clean and allows you to use a hairdryer, iron or curling iron for styling. 
Synthetic wig monture comes from the same materials as for natural wigs. The most comfortable wigs are faux mono wigs or handmade artificial hair wigs. They come from a monogrid, which allows air to move freely between the wig and the scalp.
Male hair units are comfortable, but they have some restrictions in use - it will not be possible to change the hairstyle. 
And synthetic-based wigs are completely unsuitable for daily wear.
If you take into account the recommendations, then the purchased wig will leave only positive impressions! Carefully read the properties of wigs in the description, correlate this with your desires and capabilities. 
4 myths about male hair units
Myth number 1
Only from natural hair, wigs look natural.
Truth: Now there is a modern fiber, kanekalon, modacryl, which looks very much like non-natural hair.
There is also thermal fiber, it has no artificial sheen and also looks like human hair. 
Myth number 2
All faux wigs quickly turn into a loofah.
Truth: Not everyone, there are good German kanekalon wigs that can last you a few years.
And some neat people wear cheap faux wigs for a few years and the wig looks great. 
Myth number 3
Chinese wigs cannot be of high quality
Truth: We only work with large Chinese companies that have been producing wigs for several decades and know how to make good wigs. 
Myth number 4
When a person is wearing a wig, it is immediately noticeable.
Truth: Noticeably fake cheap wigs, as they have excessive volume and sometimes an unnatural shine.
If you buy high-quality male hair units that sit on you well, then often wearing a wig can be hidden even from close people. 
Male hair units: 5 Ways to Create a New Hairstyle in Minutes!
False hair is the ability to independently and safely update your hairstyle as often as you wish: change the length and shape, add volume and create bangs, experiment with hair color. This is just a godsend for those who like to change their image and do not want to spoil their hair.
The advantage of false hair is its affordable price and ease of use at home. Thanks to modern technology, false strands imitate naturalness so well that they will be difficult to judge from real hair.
There are many quick ways to create a beautiful hairstyle in 1 minute with hair extensions.
Overlay Tail: hair units
It is very convenient for every day. It is already fully formed into a hairstyle and it only remains to attach it.
Moreover, it differs in the way of fastening: on a crab, on tapes, on Velcro and on a comb. Before attaching your hair, it is enough to collect it in a bun or ponytail.
The tails on the crab and on the ridge connects very quickly, just like a regular hairpin.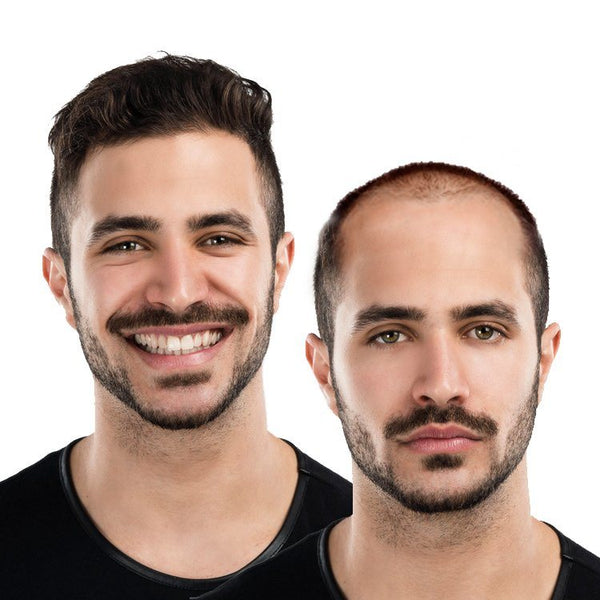 A tail on ribbons is suitable if the hair is not thick, because it is fixes itself most tightly and securely on the head. There is an additional mount-comb.
The Velcro tail male hair units are the least noticeable: its attachment point is masked by a small strand wrapped around the base. There is also an additional comb mount.
After the patch attaches itself, you can additionally fix it with hairpins or invisible pins.
A false ponytail should be selected close in structure and color to the native hair, unless, of course, you want to get the highlighting or ombre effect.
Hairdresses: hair units Hairpins
They will help out if you have an important event, such as a wedding, corporate party or prom. They are used to increase the length, splendor and volume of your own hair. This is the most convenient and fastest way for owners of thin and not very thick hair.
They come in a set of several strands of different widths, individually, and also in the form of a half – wig.
Detachable strands are securely attached to inconspicuous metal hair clips. Thermal strands, like natural strands, can also be blown, curled and straightened. They tolerate heating temperatures up to 160 degrees.
The fastening of the strands is quite strong; it has a special thin silicone insert that prevents the hairpins from sliding through the hair. Attaching the clip is very simple - with a slight movement the clip opens and attaches closer to the male hair units roots, under the parting.
Overlay bangs
Such bangs allow you to change your image without resorting to drastic measures.
There are several options for such a bang:
A circular bang in the form of an overlay is attached with clips-clips to the crown of the head, and the long hair of its back is combed along with its own hair.
Small sparse bangs with a clip covering the forehead or straight thick bangs on the rim or Velcro tape.
The composition of the false bangs is natural hair, high quality kanekalon or thermal fiber. The bangs are the first to catch the eye, and it is very important that it looks as neat and natural as possible.
Male hair units Conclusion
Male hair units will help out even if your hair is short, sparse or naughty. We can get good hairstyle in 1 minute. At the heart of such a chignon is an elastic band, sometimes supplemented by flexible fishing line. Pins or puts on a ponytail or a bun of his own hair gathered at the crown.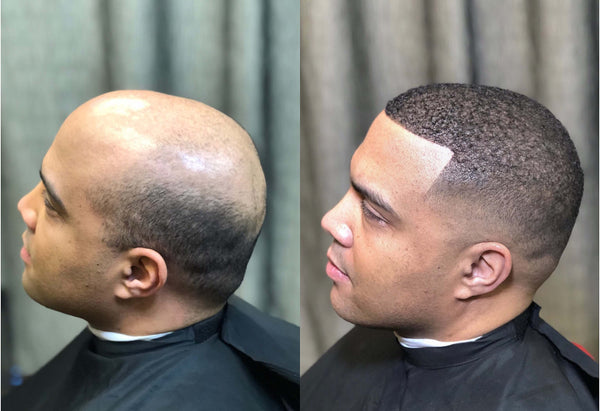 We can carry a simply elegant high hairstyle. A simple and convenient fastening system using hair clips, combs or elastic bands.
The bun rolls over its own hair, gathered at the crown or back of the head. We can secure it by using pins also. False hair bundles come in a wide variety of shapes and sizes.