Shampooing Tips
Before washing the hair, apply a few drops of olive oil to the bristles of a 100% Boar Bristle Brush, and brush through the hair one section at a time. This will minimize the strain on your hairpiece and it will maintain its strength.
Also, alternate between using "moisturizing shampoo" and "after colour shampoo" to get dual benefits for your hair piece or hair replacement systems.
1. Begin by diluting shampoo with water (50/50 ratio) into a spray bottle. This helps in easy application of the shampoo and conditioner.
2. Spray the shampoo mixture onto scalp. If you are wearing your hair system at the time of shampooing, avoid using the shampoo near attachment site as adhesive may detach prematurely.
3. Press and slide shampoo into the hair system one section at a time from the root to the ends with a sponge or press with palms and squeeze the shampoo through the ends. Never rub or matte the hair in any way or tangling will result.
4. Thoroughly rinse your hair system with lukewarm (not hot) water. Ensure that you get as much of the shampoo out of your hair system to prevent shampoo build-up or possibly even an itchy scalp. This is probably the best shampooing tips for hair replacement systems! 
5. Repeat rinsing process again ensuring that you lift up each section of your hair system and thoroughly rinse underneath. Please keep your hair travelling in one direction (hanging downwards in one direction) and do not allow the hairs to cross over each other as this seriously increases the risk of developing tangles.
6. Blot dry your hair system by gently pressing/patting the hair with a cotton towel and never rubbing the hair. This will maintain hairpiece quality after shampooing and conditioning.
While above are the best shampoo for hairpiece and hair replacement systems tips and ideas, your hair system requires much more than shampooing and conditioning to maintain its lifespan. Check out these hair system tips and ideas to make your wig look more realistic and natural.
Buy top quality hair systems from Bekinghair
Bekinghair has established itself as a global hair system brand by focusing on designing and shipping top quality hair systems across the world. We have a growing global client base with thousands of happy customers who buy our hair systems again and again.
By choosing Bekinghair as your hair replacement system supplier, you don't have to worry about a thing since most of our products come with 30 day money back guarantee. Browse our complete range of custom hair systems or email us at bekinghair@yeah.net to discuss your hair goals with us.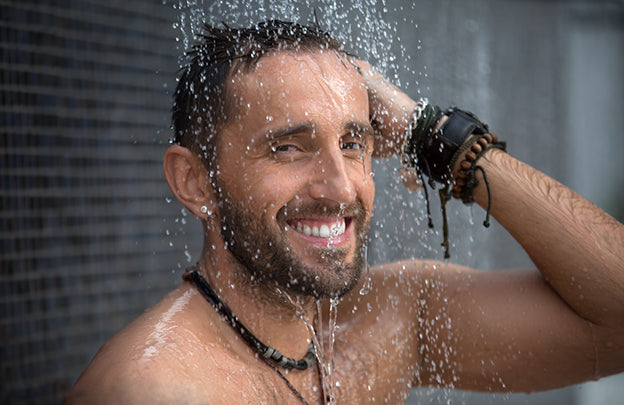 Best Shampoo, Conditioner & Shampooing Tips for Hair Systems 
Using right shampoo and hair conditioner for your hair replacement system is the best way to maintain their shine and extend their lifespan. However, people are usually in dither about which is the best shampoo for hairpiece and conditioner for hair system. Being the top hair system designer and supplier, we know which shampoos and conditioners work best for modern hair replacement systems.
Below are the best shampoos and conditions to maintain the quality and lifespan of your hair system:
Pro Series Shampoo

L'Oreal Paris Range of Shampoos

Briogeo Rosarco Milk Reparative Leave-In Conditioning Spray

Living Proof No Frizz Leave-In Conditioner
Discover best leave-in conditioners of 2018 
*Please note that these shampoo and conditioner recommendations are based on customer reviews. Bekinghair doesn't specifically refer them for its products.